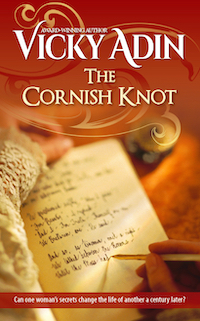 It's my birthday this month,
and to celebrate
I've reduced the price of
to just 99cUS.

I've been delighted to discover that Megan's story has been one of my best-sellers, and with the follow up story of Luciano appearing in my 2020 release Portrait of a Man, The Cornish Knot has again become a must read.
While both books can be read as stand-alone, readers will understand and appreciate the intricacies and depth of the story better from having read The Cornish Knot first. So here's your opportunity. Don't wait – get it now while it's only .99c
PS: If the price hasn't changed, please check back as there's a time zone difference. That sometimes happens as New Zealand is ahead.