It has been my pleasure to be interviewed by various blog-sites and fellow authors about my books and my writing life. My thanks go to each and every one of the interviewers for the opportunity.
I've included the links below for easy access, should you wish to read them.
2017 INTERVIEWS
Virtual Book Club


Jane asked some interesting questions.
Click here to read the full interview
Chill with a Book Award Interview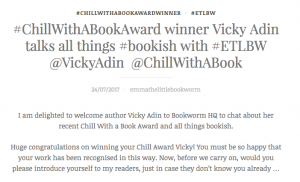 Click here to read the full interview
Interview with HNSA – Historical Novel Society of Australasia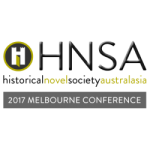 Click here to read the full interview
Interview with Awesome Gang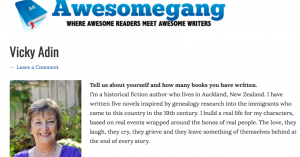 Click here to read the full interview
Click here to read the full interview
Round table interview with Sophie Schiller

Click here to read the full interview
 2016 INTERVIEWS
With Wayne Turmel
Click here to read the full interview
Or read it here within my site
With Maria Grace

Click here to read the full interview
Or read it here within my site
Writer's Plot, Reader's Read
Click here to read the full interview
 2015 INTERVIEWS
Arresting Prose

Click here to read the full interview
Or read it here within my site
 2014 INTERVIEWS
Indies Unlimited
Save
Save