From The Irish Echo, Sydney – September 2016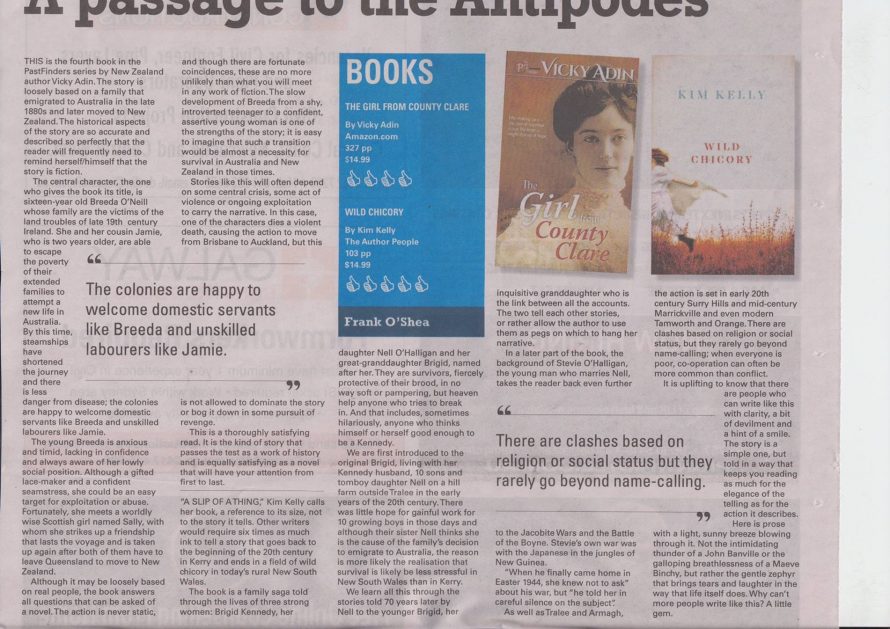 From the Whangamata Community News – 5 June 2014

This article appeared in the North Shore Times – 6 March 2014
MAIRANGI WRITERS, THE CORNISH KNOT, SELF-PUBLISHING AND MARCH AS NZ INDEPENDENT AUTHORS' MONTH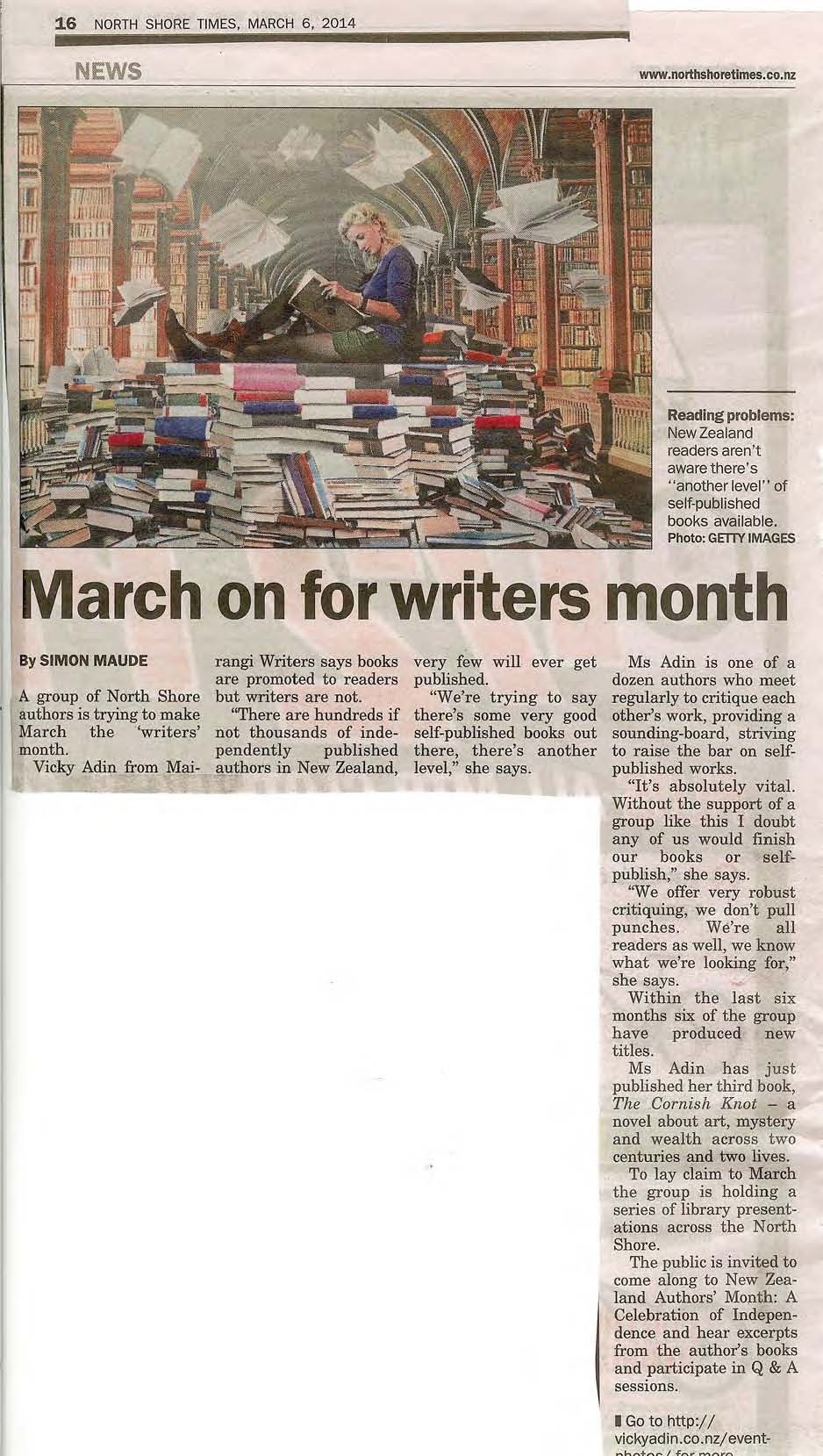 My latest book – The Cornish Knot – has appeared on Beatties Book Blog  Thursday 20 February 2014.
The latest title from Vicky Adin is a fictional novel, but, she says, is an amalgam of stories she gathered while researching the family tree. Vicky's decided to call her stories The PastFinders series because they are all linked to stories about history, family, love and renewal.
Every family has its secrets, its strengths and its weaknesses. What will we discover about our finders as they search their past? What will we learn about ourselves?
The blurb for The Cornish Knot says the story is about Megan, whose world is destroyed when her husband dies suddenly. Still grieving, she receives a mysterious package from Cornwall that jolts her out of her cloistered lifestyle. It contains a century-old journal. From her home in New Zealand she embarks on a journey of personal renewal to find her past, exposing secrets that change her life and involves the Italian art world.
~~~~~~~~~~~~~~
The Cornish Knot on Scoop:
21 February 2014
~~~~~~~~~
I was quoted in the NZ Herald Fiction Addiction article on How to make a fortune from self-publishing on Friday 27 July 2012.
This review appeared in the Whangamata Coastal News – 10 November 2011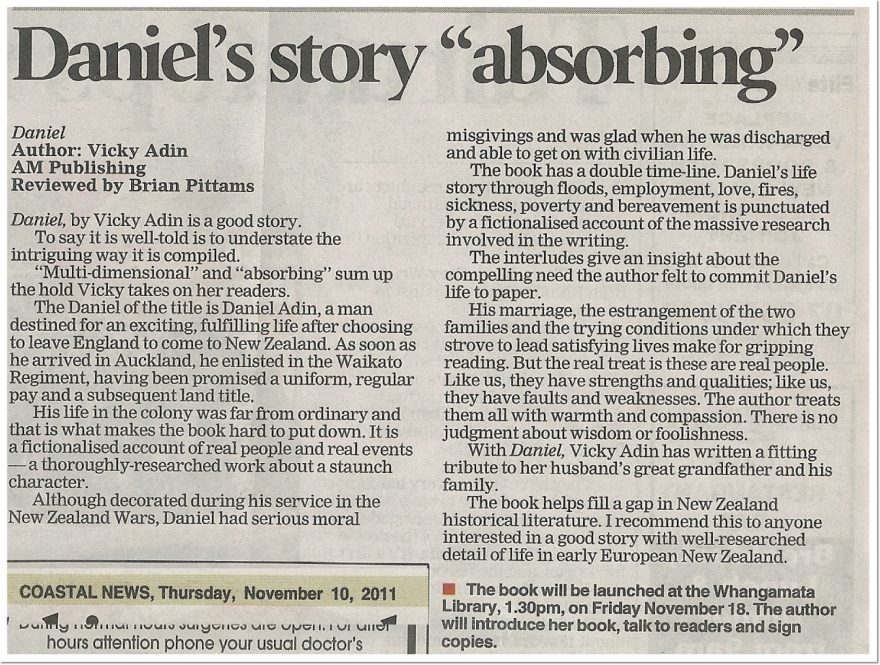 This review appeared in the Horowhenua Chronicle days before the Foxton launch – 17 August 2011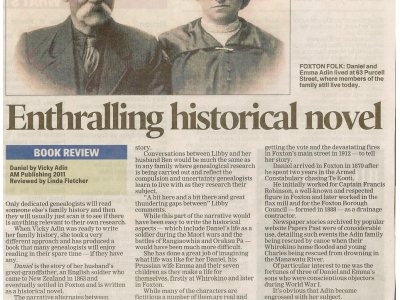 My first article in the local North Shore Times – 17 June 2011