I am always happy to give talks to coffee groups, book clubs, service organisations and other like associations.
Please contact me with details of your event.
____________________________________________
2021 EVENTS
 AGES OF PAGES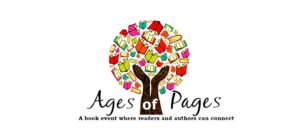 Saturday 27 March 2021, Hamilton Gardens
A book event where readers can meet authors, buy books, and have them signed in person.
Multiple genres, from NZ and Australian authors. All ages welcome. Free entry.
---
2020 EVENTS
Book Fair open to the Public
Saturday, 15 November 2020
St Columba Centre, Vermont Street, Ponsonby 9am – 3pm
East Coast Bays Library
Wednesday 16 December – Book Launch Portrait of a Man.
---
2019 EVENTS
East Coast Bays Library 26 June
The Costumier's Gift Book Launch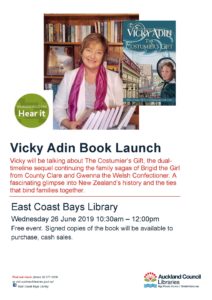 ---
2018 EVENTS


2018 NZ BOOK FESTIVAL
SATURDAY 17 NOVEMBER 2018

 
MT EDEN WAR MEMORIAL HALL from 10am
Tea & Topics


East Coast Bays Library 
Wednesday 21 November 10.30am – 12 noon.
I'll be talking about A Writer's Journey
Mark your calendar now.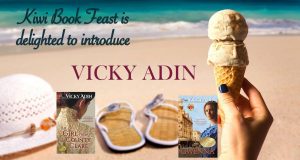 Wednesday 24 January – Join me at the Kiwi Summer Beach Party 10am until late.
Meet me at 11.10am NZT

2017 EVENTS
I'll be at this y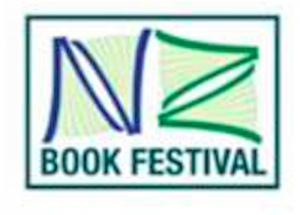 ear's NZ Book Festival again. This time I will be showcasing Gwenna

SATURDAY 11 NOVEMBER
MT EDEN WAR MEMORIAL HALL from 10am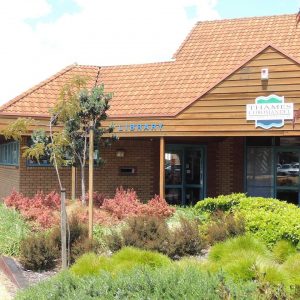 Whangamata Library
Meet the author event Tuesday 10 October 1.30pm

Wherever you live you can join in this worldwide Online Author Event.
It starts on 30 September in the UK… and runs for several evenings, showcasing authors from many genres.
Join me 9.30am Tuesday 3 October New Zealand time when I'll be talking about history, New Zealand, books and there'll be a giveaway.
Join me at the Historical Novel Society Australia (HNSA) conference
8-10 September 2017 at Swinburne University, Hawthorne, Melbourne.
You'll find me on the panel session – IMMIGRANT STORIES AND DIASPORA: HOW PIONEERS ADAPT AND SURVIVE IN THEIR NEW LAND.

Saturday 9 September at 12.15pm.

I'll be talking with other authors about how immigrants have helped build our multicultural nations over many generations.
"Chaired by Hanifa Deen, the panel will explore how Maxine Alterio, Arnold Zable, Vicky Adin and Kim Kelly breathe life into tales of prejudice, hardship, homesickness and adaptation."

2016 – 2011 EVENTS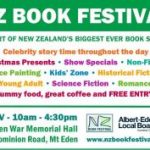 The 2016  NZ Book Festival – Saturday 5 November
Join me and hundreds of other writers at Mt Eden War Memorial Hall, 10am – 4.30pm.
I'll be there with "Brigid" my character from The Girl from County Clare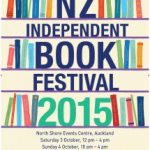 3-4 October 2015.
Join me on Stand #14 at the NZ Independent Book Festival 2015.
Wednesday 26 November 2014
Join Mairangi Writers at Takapuna Library at the launch nine new titles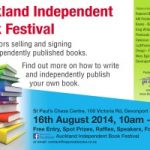 16 August 2014 – AUCKLAND INDEPENDENT BOOK FESTIVAL
St Paul's Church, 100b Victoria Street Devonport
Whangamata Library Meet the Author and Book Launch for The Cornish Knot – 17 May 2014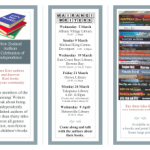 Mairangi Writers and Let's Buy Books presents:
New Zealand Authors' – A Celebration of Independence Events – March and April  2014
Torbay 60s Up – 11 September 2012
East Coast Bays Library – 15 August 2012
Tea and Topics – with fellow author Jean Louise Allen
Auckland History Teachers Association Conference – 2 July 2012
Epsom Girls Grammar School
NZ Fencible Society – 23 June 2012
Panmure Library
Although Daniel was not a Fencible, since he arrived much later and served in the army, the members of the Society were interested in the story of Daniel, how I had researched his activities and especially how I have written his story. Thanks to those who invited me and thanks to those who turned up to listen.
North Shore Genealogy Society – 17 April 2012
Marlborough Hall, Glenfield
I had the opportunity of speaking to the North Shore Genealogy Society about my journey into finding Daniel, and starting in a hall just like the one they meet in. Thank you to everyone who turned up to listen to me.
Papakura Genealogy Society – 6 March 2012
I was delighted to be invited to speak at the Papakura Genealogy Society meeting as that is where the research into Daniel all started. In that very hall with that group over 20 years ago. It was nice to catch up with those I knew and meet those I didn't. Thanks for the invite.
Whangamata Library – Meet the Author – 18 November 2011
My thanks to the Whangamata Library for organising a Meet the Author event and setting up a library display. It was lovely to meet new people who were interested in the story of Daniel.
Foxton Book Launch – 20 August 2011
The weather the week before delivered snow to much of the area and with the Manawatu known for its lazy winds that go right through you, I was prepared with layers of clothes. Much to my surprise the weather was great. The sun shone and it was a very pleasant mild weekend.
So, too was the book launch an excellent event. The Lions Ladies put on a truly country style afternoon tea and the pot luck dinner that followed the book readings, with lots and lots of conversation, made for a very pleasant Saturday evening.
It was great to catch up with so many people I knew and to meet new ones.
Thanks to everyone who made the effort to be there, especially those travelling from out of town.
Takapuna Library Book launch – 14 June 2011
The book launch was a real party with balloons, wine and cheese, finger food, lots of conversation and photos. Two of my grandchildren charmed the audience by handing out bookmarks as a memento of the evening. Thanks to all who came. Congratulations to Lynette the winner of the Lucky Door prize.