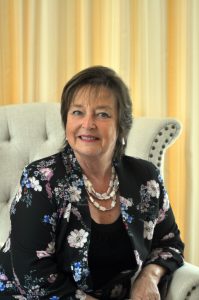 Award winning historical fiction author, Vicky Adin is a genealogist in love with history and words.
After decades of research Vicky has combined her skills to write poignant novels that weave family and history together in a way that makes the past come alive.
Fascinated by the 19th Century women who undertook hazardous journeys to find a better life, Vicky draws her characters from real life stories – characters such as Brigid The Girl from County Clare and Gwenna The Welsh Confectioner, or Megan who discovers much about herself when she traces her family tree in The Cornish Knot.
In 2020, she released the soul-searching and heart-warming conclusion to The Cornish Knot. Portrait of a Man: will the secrets of the past destroy an artist's legacy? can also be read as a stand alone novel.
Her 2019 novel The Costumier's Gift, is the long-awaited dual-timeline conclusion to the family sagas of Brigid The Girl from County Clare and Gwenna The Welsh Confectioner.
Vicky Adin holds a MA(Hons) in English and Education. When not writing you will find her reading – she is an avid reader of historical novels, family sagas and contemporary women's stories; travelling – especially caravanning, and cruising with her husband and biggest fan; and spending time with her family.
Children's Books
Out of Vicky's passion for her family and gorgeous grandsons, she wrote her only children's book:
Kazam! Is a children's illustrated adventure story set in New Zealand and based on real events. It was written for her grandsons, who wanted pictures as well as words.
Save
Save
Save