Courage is like love; it must have hope to nourish it — Napoleon Bonaparte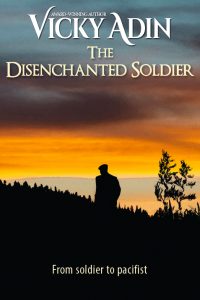 In 1863, young Daniel Adin, a trained soldier, embarks on an adventure of a lifetime. In pursuit of a new life and land to farm, he travels to New Zealand to fight an unknown enemy – the fearless Maori. A hundred and thirty years later, Libby is fascinated by the stories of Daniel who looks down at her from the aged black and white photos on the wall. She wants to know more: to know what he was really like. Daniel's story is more than she had bargained for.
I loved this book and so will you if you like historical fiction and family sagas set somewhere you likely know little about. This is beautifully and sensitively written. The characters are terrific. The fascinating part to me was how Vicky was able to take us on the family's journey in a thoughtful and non-judgmental way…***** 5-star Amazon review
Goodreads reviews for Daniel The Disenchanted Soldier
New Zealand readers: To request a personally autographed print book, please contact me.
Print books are also available from Chooice New Zealand website
Print copies are also available from Writer's Plot Reader's Read bookstore,
893 Fergusson Drive, Upper Hutt.  Phone: 04 528 4549
First Published in 2011 as 'Daniel' by AM Publishing NZ
Save
Save
Save
Save
Save
Save