Can one woman's secrets change the life of another a century later?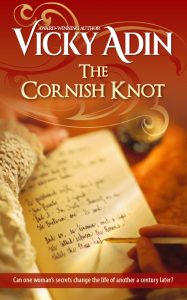 The Cornish Knot
The unexpected arrival of a journal written a century earlier, sets recently widowed Megan on an intriguing path.
Following in the footsteps of the diary's author, Megan journeys from her home in New Zealand to Cornwall, France, and Italy, uncovering a past she knows nothing about. She meets a fellow countryman in Florence and is soon caught up in the aesthetic world of art.
Captivated by both the man and a series of unknown paintings, Megan is drawn deeper into the mystery. As she unravels her history and reveals its life-changing secrets, can she find love again?
The soul-searching and heart-warming conclusion, Portrait of a Man, released October 2020
BUY NOW
Print books also available from Chooice New Zealand website
The Cornish Knot: A motif for the circle of life'

Review:
An engaging tale of grief, loss, love and family intrigue … wonderful story, and a real page-turner, which leads the reader through all the twists and turns of a well-constructed plot. I loved the insightful descriptions of family relationships, the fully realised characters and the various locations in which the action takes place. Seldom have I read such a poignant and faithful account of the effects of bereavement. I can't wait to read more. – 4-star Amazon review


New Zealand readers: To request a personally autographed print book, please contact me.
Print copies are also available from Writer's Plot Reader's Read bookstore,
893 Fergusson Drive, Upper Hutt.  Phone: 04 528 4549
Save
Save
Save
Save