I've been remiss this year with keeping in touch, updating and generally being an author. After releasing my sixth nove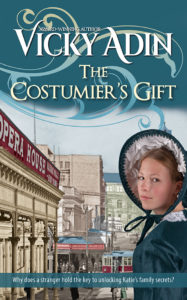 l, The Costumiers Gift  in May, I found myself caught up with the details of house-building, house-sitting and being a gypsy in our caravan as we watched our new house take shape.It's been an interesting journey and I've loved watching it all come to fruition.
I haven't been writing at all for months, but I do have another book bubbling away. It's nowhere near enough sorted to talk about – just be assured, I am still writing, I do intend to release another book, and I'm looking forward to 2020.
Thank you to all my readers, friends and supporters for your comments and feedback this year. They helped me cope with the tough times when the writing is not going according to plan, reviews are not being written and sales figures follow a hills and valleys path. Knowing I have support amongst my readers is a great boost.
I wish you all a happy Christmas and a wonderful summer.
See you again in 2020